As of operating system iOS 14, the following settings/permissions are required so that Teufel Streaming devices in the network can be detected and controlled by the app:
Permission to find devices on the network and establish a connection.
Your Teufel streaming devices are technically network devices and the app must of course be allowed to detect them. Press "OK" to grant permission.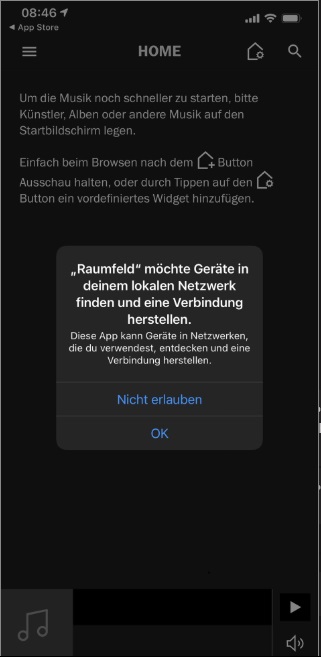 Note: You can still grant the above-mentioned permission to the app afterwards by activating access to "Local network" under Raumfeld in the iOS settings.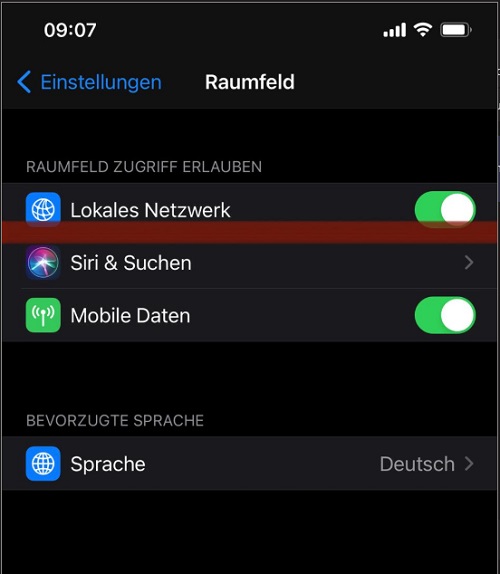 As of iOS 14.2: Access to the "Exact location".
A new security rule introduced by Apple is intended to prevent apps from unwantedly detecting the location and thus also the WIFI and network devices at the location. Of course, the Teufel Raumfeld app needs WIFI and location, otherwise, it will not be able to detect the devices at the location either. So please allow access to the location/exact location.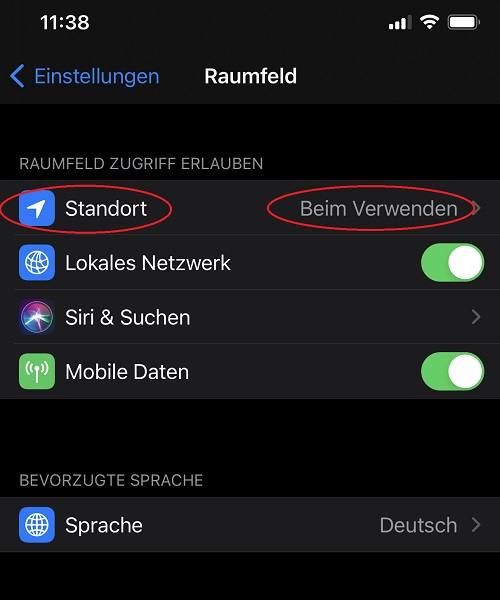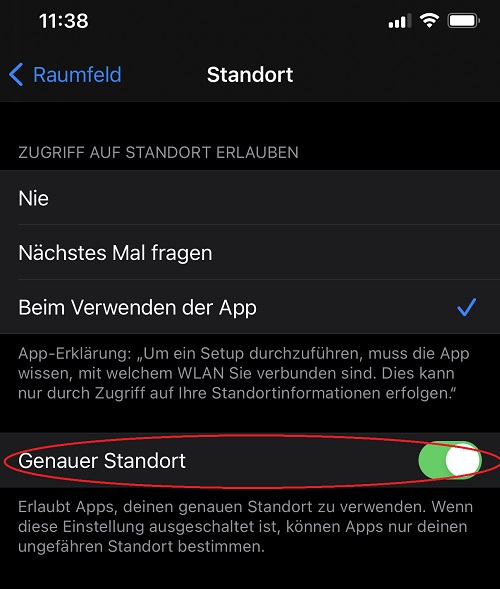 There are other settings that can cause the Teufel Raumfeld App not to find the host and display any devices in one or another network environment. These settings are active by default on the part of Apple. Please deactivate them in case of problems.
Setting "Private WIFI address
Deactivate the "Private WIFI address" option if the above still does not help. (Menu path > Settings → WIFI → WIFI Name (SSID))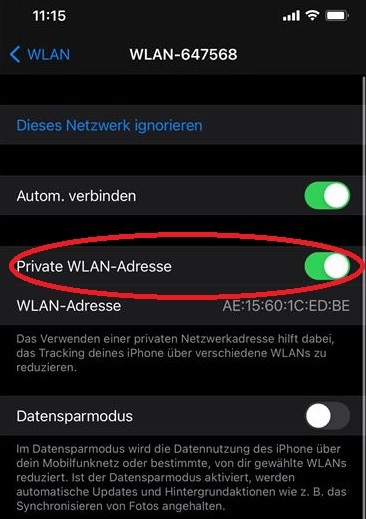 This option connects the phone (possibly unintentionally) to the mobile Internet instead of the wifi. However, since Teufel Streaming requires a WIFI connection, it may be useful to disable the automatic connection to the mobile Internet by deactivating WIFI support.