From operating system version iOS 13.0, your iPhone/iPad requires an activated location service to perform a Wi-Fi scan. The WLAN scan, in turn, is required for setting up Teufel streaming devices, as the iPhone recognizes the new streaming devices via scan.
After installation on version iOS 14, you will be prompted by your smartphone/tablet to give your consent for network detection. You will also find a brief explanation there. If you click on "Do not allow" no more devices can be displayed. You can still grant this permission afterwards in the app by activating "Local network" under the iOS settings in Raumfeld.
When setting up a new streaming device with an iOS 13 device (and higher), you will be notified in the Teufel Raumfeld app about the necessary activation of the location service.
Important note: Please note that the iPhone/iPad must have location services activated globally. The Raumfeld app will guide you to the setting for the app. However, the button to activate it remains greyed out and cannot be operated as long as global location services are switched off.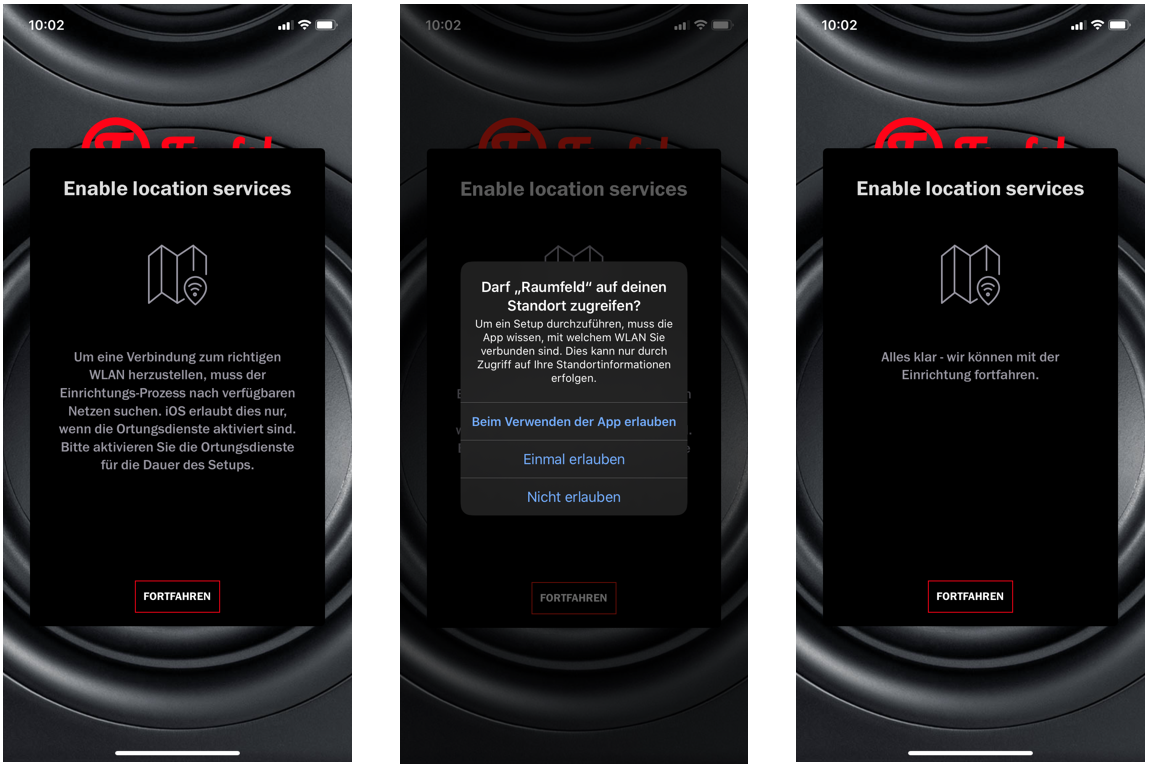 Alternatively, you can also activate the option in the settings of your smartphone/tablet.
To do this, please use the following path: "Settings" -> "Privacy" -> "Location services". Please select the Teufel Raumfeld app there and activate "When using the app".
After a successful setup, you can deactivate the location service for the Teufel Raumfeld app again if required.