The Teufel ONE S WLAN speakers from the Teufel Streaming series as well as the older Raumfeld ONE S offer the option of being used in stereo mode. As a prerequisite, you need two ONE S as well as WLAN.

Notes:
Instructions:
To operate both ONE S speakers in stereo mode, proceed as follows during the initial setup:
Start the normal setup of the first ONE S by following the steps from the enclosed instructions. For the second ONE S, follow these next steps
In the Teufel Raumfeld app, go to the "Settings" menu (tap the Burger menu).
In the "Settings", tap on the "Rooms and Devices" submenu.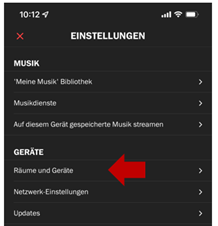 Note: If no room has been set up yet, you can set up a room with a ONE S device via "Add room". If a room (e.g. living room) is already set up with a ONE S, open the settings menu via the "More" menu (three vertical dots) next to the room. 4: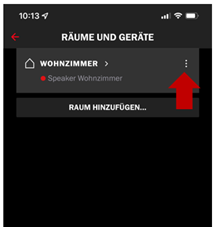 4. Then please select "Add player" and set up the second ONE S after app prompt.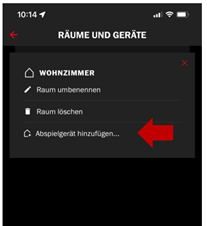 After the setup has been completed, 2 ONE S are available in the room. Now only the channel assignment (right, left) must be made.
To do this, first select the room (living room in this case) ...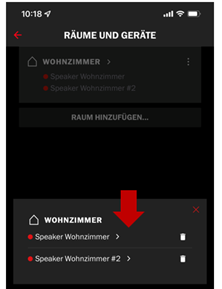 ... and now tap on one of the ONE S and then set the desired stereo channel (left or right) under the "Channels" menu.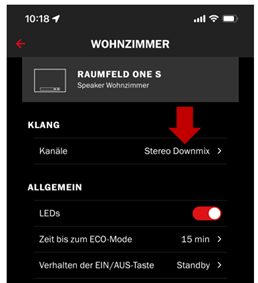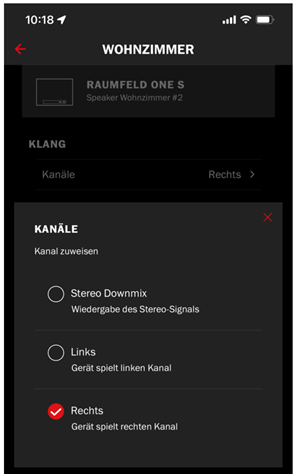 For the second speaker, go through the same steps and then select "Right" or "Left" accordingly. 6.
Once you have made these settings, you can control both devices as a stereo pair.