The attachable microphone boom of the CAGE has a small plastic slot on its connector. This provides a secure hold on one of the three possible positions on the headset. The microphone can be easily attached when the boom is properly inserted into one of these three notches (see pictured).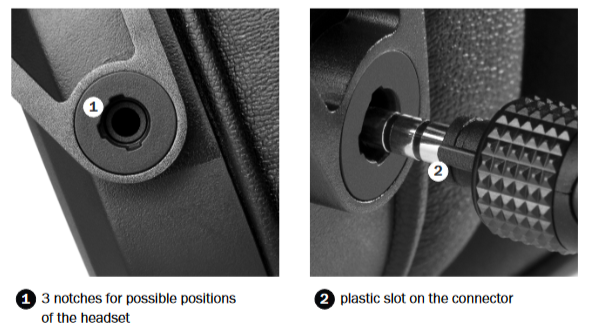 If the microphone does not attach itself easily, check that it has been placed on the correct spot and carefully connect the boom, without using pressure, until it fits on correctly.

Avoid using force, as this can damage the plastic connector.