Here you can find the way to the menu item for an update on the RADIO 3SIXTY (2019):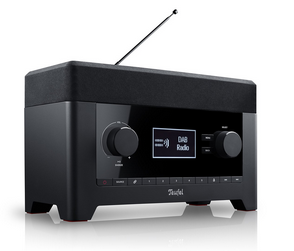 1. press the menu button and select the item "System settings".
2. select the item " Software update" in the menu "System settings
3. select "Auto Update" - updates will be loaded and installed automatically
4. select "Check now" - available updates are displayed and can be installed manually.
If the display shows " PC Wizard" you have surely selected the item "Service" in the system settings. Please then disconnect the power connection for about 1 minute and then reconnect the radio to the power.
The latest update for the radio 3sixty (2019) is version 1A49 (can be seen via System Settings-> Info).
Information about the Teufel Remote App (remote control for smartphones and tablets) can be found here