Note: This article refers to the current model CINEBAR 11, sold from 2021.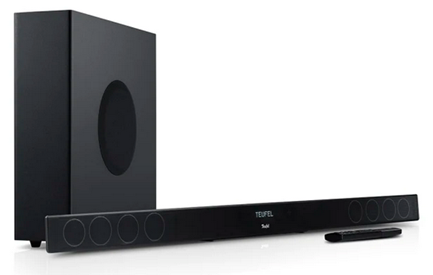 Please note that the connection between the soundbar and subwoofer is not via Bluetooth, but via a wireless connection.
Switch on your subwoofer and your CINEBAR 11. The status LED (4) on the subwoofer flashes and the devices now connect automatically. You can recognize an existing connection by the permanently lit status LED (4).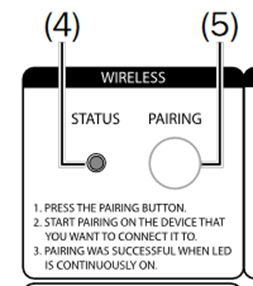 If the connection is not automatic or is interrupted once, please go to the menu of the CINEBAR 11.
In the menu "Loudspeaker Settings" you will find the setting "Pairing" under the item "Ext.Sub - External Subwoofer".
As soon as you select this menu item, the CINEBAR 11 searches for a wireless subwoofer that is ready for pairing.
Now start the pairing at your subwoofer. Press the PAIRING button (5) on the subwoofer, the status LED (4) flashes. As soon as the connection is active, the status LED lights up permanently.
Menu structure