With the SUPREME IN, Teufel offers an Earbud headphone. Below we have wearing instructions.

The advantage of an earbud is that it is not held by the headphones inserted in the ear canal, as is usually the case with in-ears, but by a strap that fixes the headphones in the ear. This increases the wearing comfort and also the freedom of movement.
Replacement earbuds are available here
Choosing the right side
To hear music as it was recorded in the studio, make sure you choose the right side before inserting them. The earbuds help with this because they have a corresponding designation on the side facing the ear: L stands for left and R for right.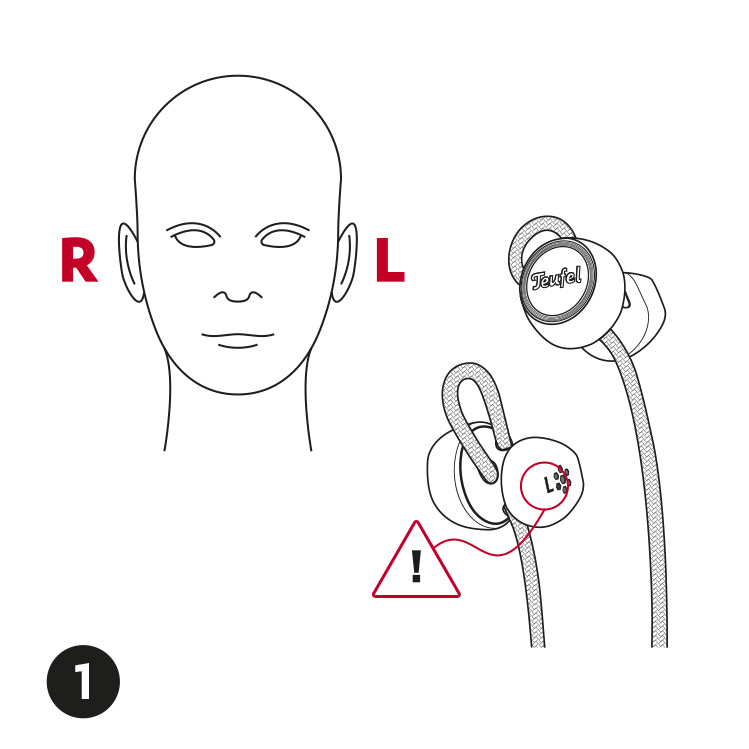 The little twist
Inserting an Earbud may be unusual at first, but once you get the hang of it, it quickly becomes a routine hand movement. Place the Earbud about 30 degrees to the front of the ear and then turn it slightly backwards.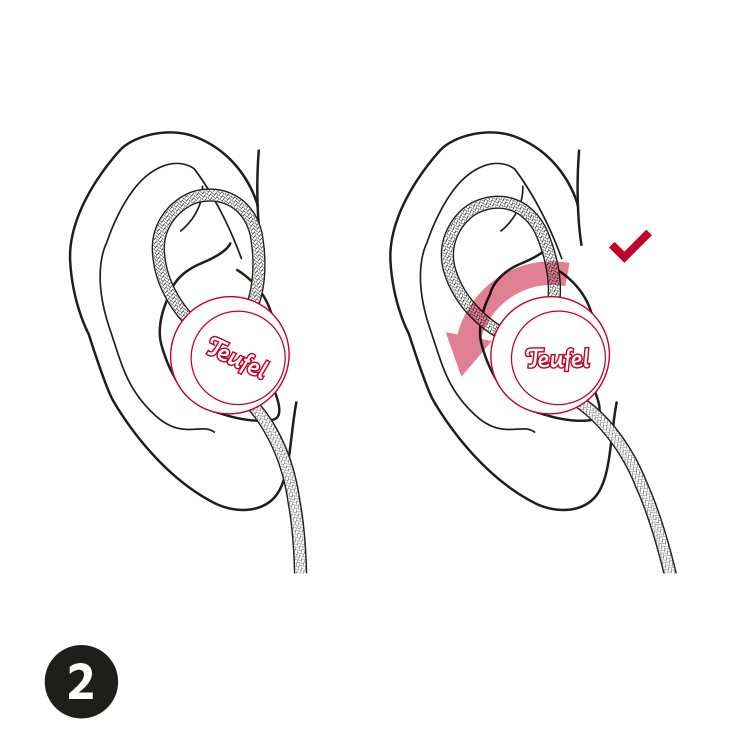 The optimal fit
Every ear is different. To ensure that the Earbud is properly fixed in the ear fold, you can pull the carrying loop up or down as shown in the graphic and thus individually adjust it to the ear. The Earbud sits optimally when the carrying loop sits in the ear fold and thus carries it.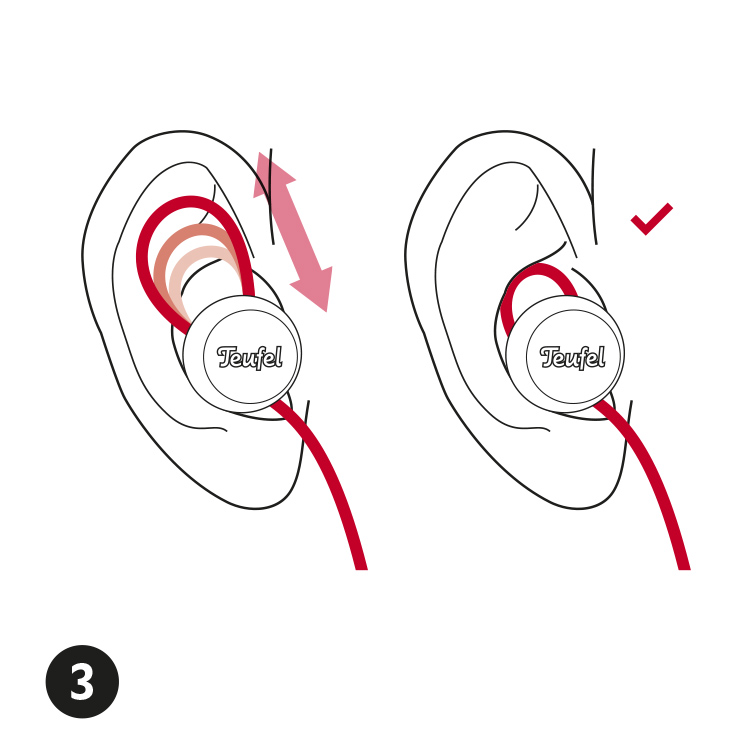 Small adjustments
Lastly, to ensure that the headphones transmit music perfectly into the ear in terms of sound, make sure that the Earbud sits parallel to the ear canal and seals well. If there is too much play, you can retrofit the Earbuds with the included silicone adapter. Turn the Earbud still slightly in the ear canal until it fits perfectly.