This article is valid for Gaming Headset CAGE, the new version, from 2020.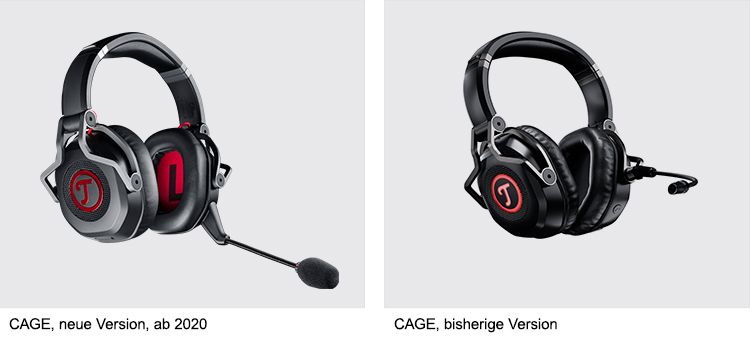 The optionally installable Teufel Audio Center (TAC) provides versatile sound adjustment software for the Teufel Gaming Headset CAGE. The TAC is currently available for Windows 7, 8.1, 8.2 and 10* operating systems. The software works in conjunction with the USB sound card, which is integrated into the CAGE and is activated when the headset is connected to the computer via USB cable.
*Windows VISTA is not supported
I have the previous model of the CAGE. Can I also use the Teufel Audio Center?
Installation Instructions > Teufel Audio Center for CAGE
Note: If you have an old version of the TAC installed, uninstall it together with all old CAGE drivers.
Download: Download the software to your computer using the link below.
Installation:
1. connect the CAGE headset to your PC via USB
2. start the TAC installation by double-clicking on the previously saved Teufel Audio Center file for the CAGE (2020)
When installation starts, follow the setup wizard and it will guide you through the setup. 5.
5. after the installation, make sure to reboot your computer so you can access all the TAC functions.
Start screen Setup Assistant
The following features are available after installation:
Multifunction Key
The button on the CAGE can be assigned a specific function. Simply go to the "Device" tab in the TAC and select the desired function from the drop-down menu.
Virtual Surround Sound
You can activate and configure virtual surround sound in the "Surround" tab menu.
Equaliser
A 10-band equaliser is ready for sound fine-tuning. Select the desired sound either from the genre presets or create your own individual sound profile.