Note: This article refers to the model CINEBAR 11 (2020), sold from 2017 until early 2021.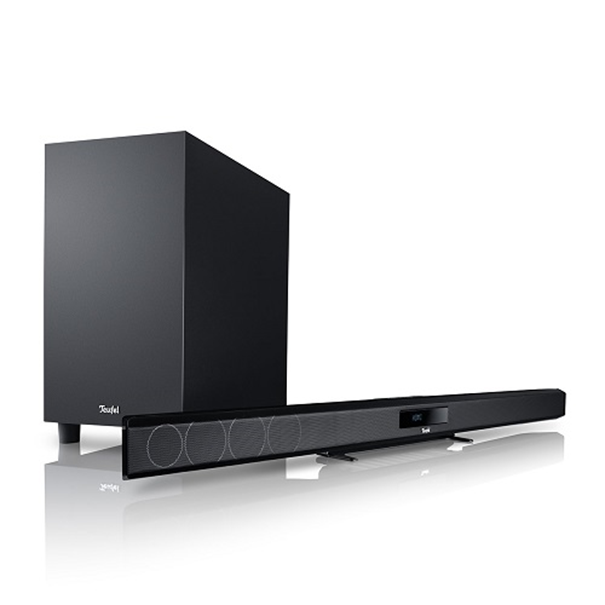 Please note that the connection between the soundbar and subwoofer is not via Bluetooth, but via radio.
In older operating instructions (on page 13 below) an error had crept in. It says that the soundbar and subwoofer connect automatically. In principle, this is correct, but the following procedure must be performed once before the first start-up:
1) First connect the soundbar and the subwoofer to the power supply.

2) Now press the "Menu" button (16) on the CINEBAR 11(2020) remote control. Then scroll through the menu with the down button (15 ) until the menu item "WS" is displayed in the menu of the device and confirm the selection with the "OK" button (27).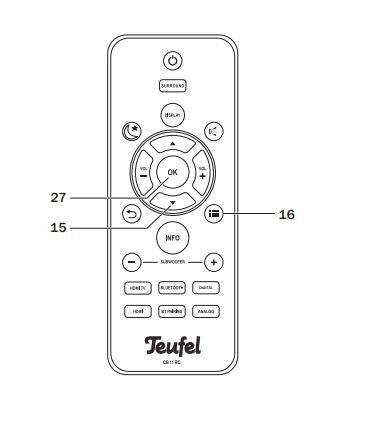 3) Now scroll through the menu again with the Down button (15) and press "OK" (27) when the menu option "LINK" appears and then "START". The CINEBAR 11(2020) display will now show "SEARCH".
4) Now go to the Subwoofer T6 (2020) and press the button on the back marked "Pairing" (1).
Schematic of the rear side of the Subwoofer T6 (2020):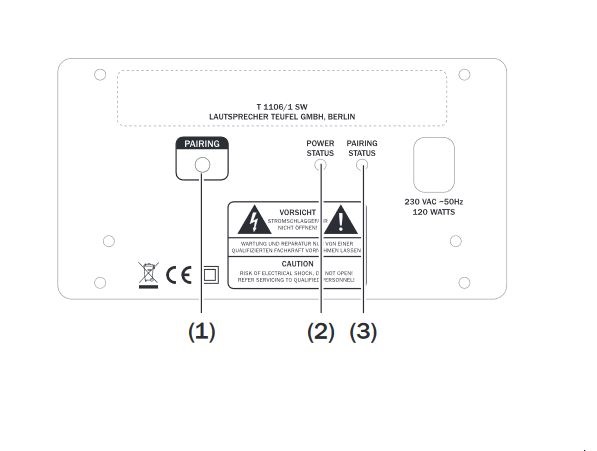 5) Both devices now connect. Wait briefly until the status "OK" is shown in the display of the Cinebar. Both devices are now permanently paired and connect automatically when the device is started.
By the way, you can find the current and corrected user manual here.