This article refers exclusively to the current version of the Soundbar CINEBAR 11 (add-on Mk2 20, in distribution since 2021) with tiltable subwoofer.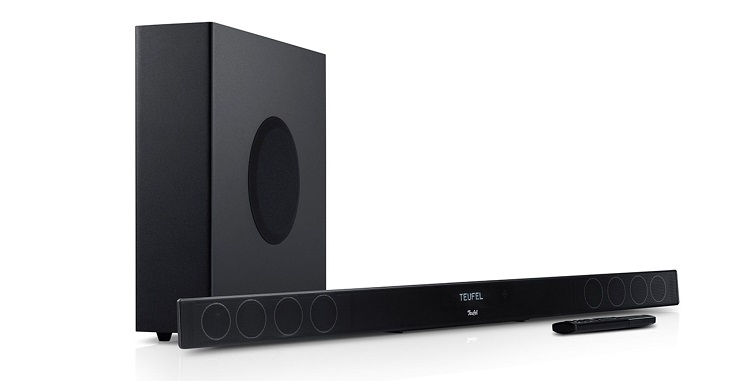 A firmware update to version 34 is available for the Soundbar CINEBAR 11 (current version).
Contents of the update:
Fixes a problem whereby the "CEC AUTO ON" function (autom. switching on the soundbar when starting the TV) did not work.
To download the firmware see below
Procedure: Installation
Note: Please do not perform the update via a MacOS Apple device, but only via a Windows computer.
Download the firmware file to a Windows computer and remember the download folder.
Set the Soundbar CB 11 to update mode by selecting the menu path > Settings > System > Software > Update each time until the "Update Mode" indicator appears in the display.
Then briefly disconnect the Soundbar CB 11 from the power and restart it. The display now shows "SYSUPG".
Take a micro USB cable (Data transfer cable) and connect it to the USB service port on the back (left). Tip: It is best to remove possible connection cables beforehand.
Use only micro USB cable with the following logo (data transfer cable):



In Windows Explorer you will now see the folder/drive "TEUFELDISK". Open this drive in a window and leave it open. Now move or copy the previously downloaded firmware file "CB11_MCU_V34.bin" into the drive window.
A percentage display in the display of the soundbar now shows the progress until the display "SUCCESSFUL!" signals the end of the update process.
Now disconnect the power cable again, then disconnect the micro USB cable from the soundbar and reconnect all connections (last the power cable) if necessary.
The soundbar should now start at volume 40 and be ready to use.
Note: If the soundbar was previously used at a lower volume, reduce the volume before turning on the players (e.g. TV) again.