Yes, the AIRY SPORTS headphones are supported by the Teufel Headphones App.
#
Note on the AIRY SPORTS TWS: Contrary to the instructions in the product user manual (on page 17) and in the quick start guide included with the product, the AIRY SPORTS TWS cannot currently be used with the Teufel Headphones app. We apologize for this.

We will inform you here about a later possibility of using the AIRY SPORTS TWS with the app as soon as we know details about it.
#
How can I quickly see which model I have?
The AIRY SPORTS has a connecting cable, called a neckband between the left and right earpieces, as shown in the picture.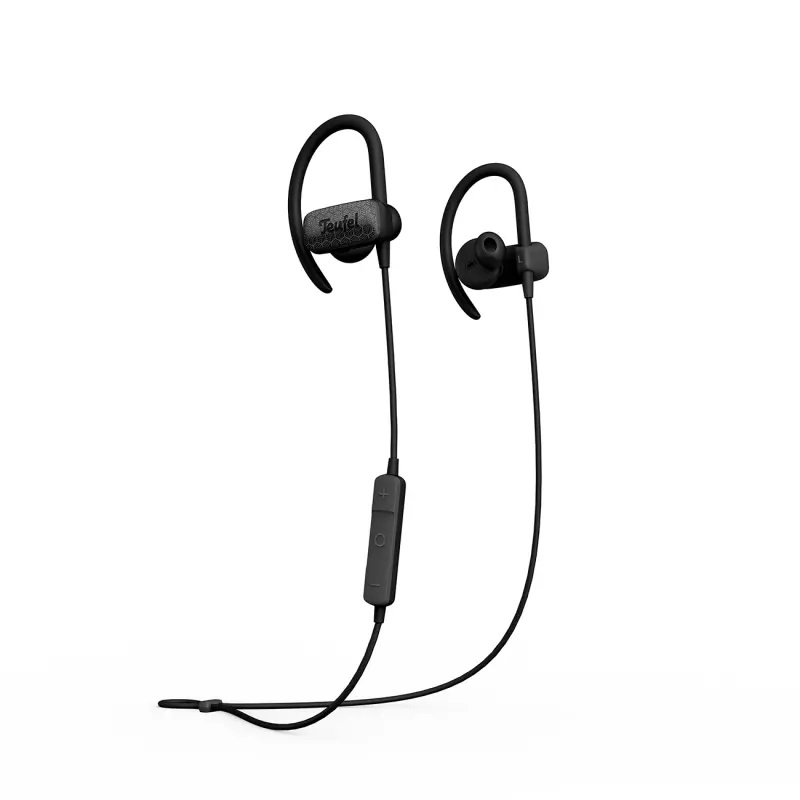 The AIRY SPORTS TWS is a so-called "True wireless stereo" (TWS) headphone. There is no cable connection between the earpieces, as shown in the picture below.