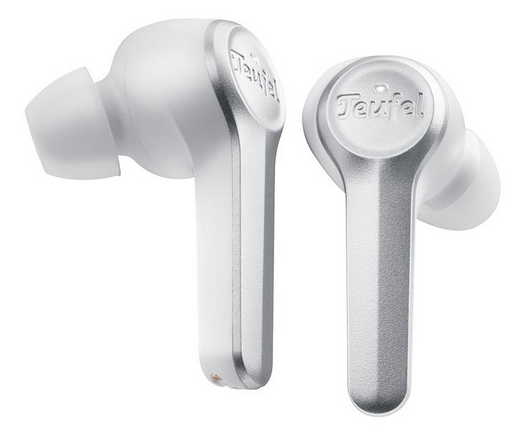 FAQ
How do I connect the AIRY TRUE WIRELESS to my smartphone?
Please read the instructions in the included user manual starting on page 18.

How is the volume controlled?
You control the volume of the headphones on the playback device (smartphone, tablet, etc.).
My headphones were/are already successfully connected to a smartphone/computer. How can I now pair another smartphone/computer?
Make sure that the AIRY TRUE WIRELESS is currently NOT actively connected to the first smartphone/computer. If necessary, deactivate the Bluetooth function on the already paired device. Now start pairing again with another computer/smartphone as described in the operating instructions starting on page 18.
How can the earphones be paired with each other again?
The left and right earphones are already paired by default. If you have lost an earpiece, please purchase a new one and reset the TWS connection. To do this, take an earphone out of the charging box and press it three times on the first earphone. Then take out the second earphone
and press it three times as well.
My earphones are not charging...
This could be due to the fact that the earphones are equipped with an adhesive foil on the charging contacts when delivered - quasi a transport or discharge protection. These foils must be removed, otherwise, the handsets will not charge in the charging case.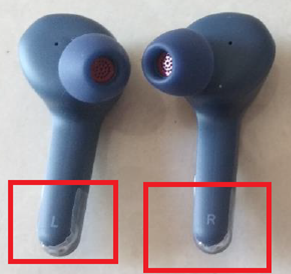 Can the earpieces also be used individually - e.g. only the right earpiece?
Yes, that is possible - but the second handset should be in the charging case, otherwise, it is not muted and continues to play while lying on the table, for example.


I miss the bass...
This is often due to the fit of the earphones in the ear - recommendations for the correct fit can be found here AIRY TRUE WIRELESS: Wear in-ears correctly for optimal sound

Does it damage the battery if you have the headphones in the charging case all the time?
The battery is charged to "full" and then switched to trickle charge - so you can leave the headphones in the charging case without worrying.


Are the earpieces, the silicone adapters and the charging case available separately?
These spare parts are available in our webshop.


Are the silicone tips available in other sizes besides S, M and L?
Currently, we cannot offer you other sizes or intermediate sizes.
The headphones cannot be paired with Windows
The product is basically
not
designed
for computers with current Windows versions
and the latest Bluetooth interface. Therefore, we cannot guarantee compatibility with Windows computers. If pairing does not work even after following
these instructions
, this is most likely the case.
Are the headphones waterproof?
The AIRY TRUE WIRELESS are IPX 5 (protection against water jets) certified, which means you can wear them in the rain without worry. However, the headphones are not waterproof in the sense of temporary/permanent submersion.