Since active subwoofers in a home theatre system are connected to the subwoofer out output (and not the speaker outputs) of the AV receiver, a different connection cable is required than for the satellite boxes.
For active subwoofers, we offer an LF mono cinch cable in versions of 2.5, 5 and 10 meters in length.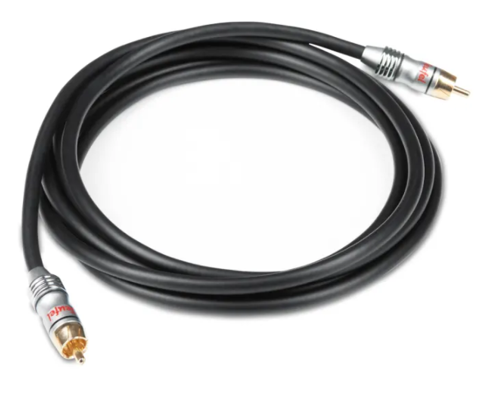 In addition, there are Y-adapters available in specialized stores. In the "1 x female to 2 x male" version, it enables the complete assignment of the line-in RCA inputs on the left AND right of the subwoofer. This increases the subwoofer volume a little.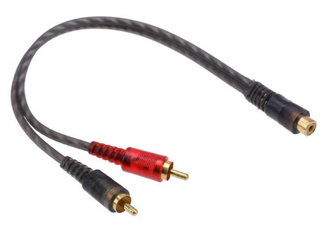 The variant "2 x female to 1 x male" allows the connection of two subwoofers. One subwoofer Pre Out output of the receiver is adapted to two sockets (and thus two outputs).