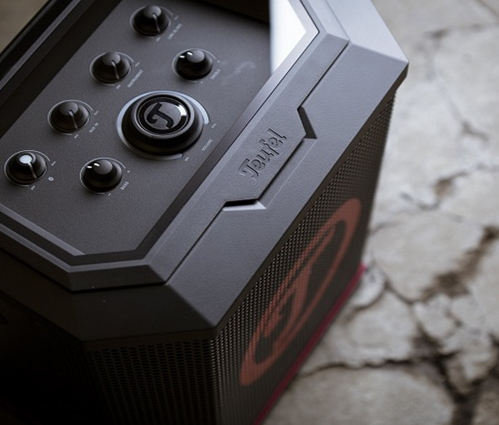 The ROCKSTER AIR has a central control unit. This also stores the battery status. In some cases, however, the software may not process this information accurately. If you suspect that the battery of your ROCKSTER AIR is not charging properly and/or is discharging very quickly, even though the device was actually charged for a long time beforehand, a reset may help:
Disconnect the power supply to the device
Remove the battery from the ROCKSTER AIR. To do this, you must remove the screws (without affecting the warranty claim, of course):


Please leave the device without a power supply for 60 minutes
Connect the device without a battery to the mains and switch it on.
After approx. 10 s, disconnect the device from the mains again and reinsert the battery.
Now charge the battery for approx. 12 hours.
The battery should now reach its normal performance
If the above steps do not lead to success, please contact us by phone.