Note: This article is not to be understood as device-related, but has a general character. Before you contact us about a possible device-specific issue, this list may help you to identify common causes yourself.

Also, please go through the steps to connect the subwoofer to the TV or soundbar according to the manual that came with your device.
If the power diode of the subwoofer does not light up:
Please check the power supply first. Are all power cables connected correctly? Is the power switch set to "ON"?
Check and, if necessary, replace the fuse located next to the power switch (only for subwoofers with removable power cable).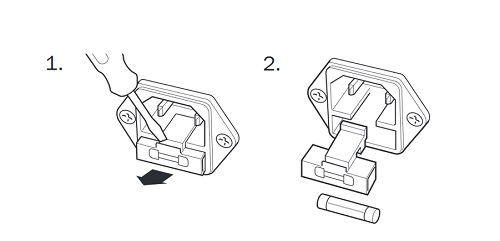 Figure 1: Remove power cable. Carefully pull out the fuse switch at the mains connection socket.
Fig. 2: Push the old fuse out downwards. A replacement fuse is located in the pulled out compartment and is inserted and the holder pushed back.
If the power diode does not light up afterwards, please contact our service department. If the power diode lights up afterwards, but no sound can be heard, please proceed as described under point 2.

If the power diode of the subwoofer lights up:
Please test with another RCA cable first to rule out a cable fault. If necessary, set the automatic of the subwoofer to "on".
Turn the level control "AUTO LEVEL" on the subwoofer to the left to the minimum setting ("LOW"):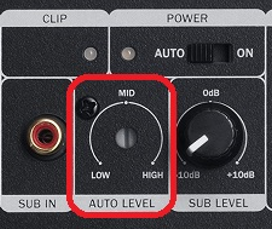 Disconnect the subwoofer RCA cable from the amplifier, turn "AUTO LEVEL" slowly up and touch the RCA center conductor of the RCA cable (inside > protruding pin) with your finger.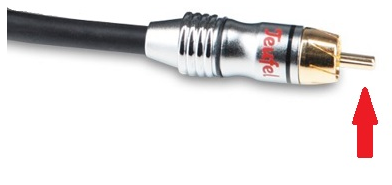 If you hear a humming or crackling noise, the fault lies with the receiver or its settings. If the subwoofer remains silent, please contact our service department.

Do you have a Cinebar 11 (2020) and the subwoofer does not connect?
Please read this article.