Compared with the 5.1 set, the 7.1 set has two extra speakers for the back rear centre channel.

The 5.1 channel set plays back all soundtracks on DVDs/Blu-rays and creates an excellent home cinema experience.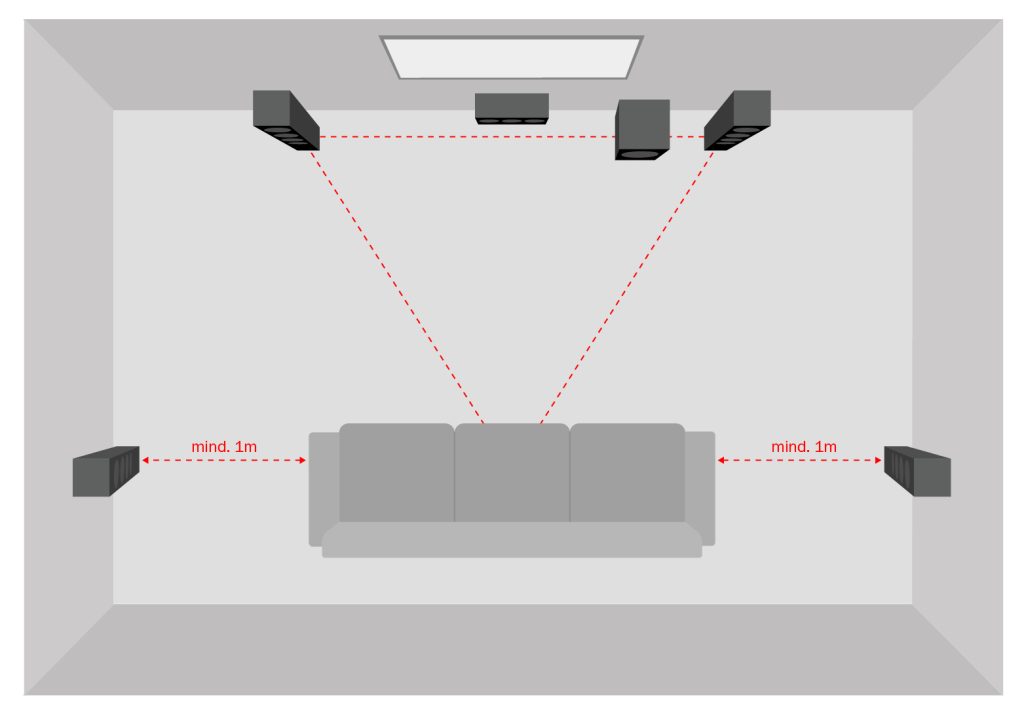 With the 7.1 sound format, a rear centre channel is also generated in addition to these channels and distributed to two further speakers (the "rear centre"). This channel, which is encoded in the stereo effects channels, allows the better location of effects and music signals directly behind the sitting position.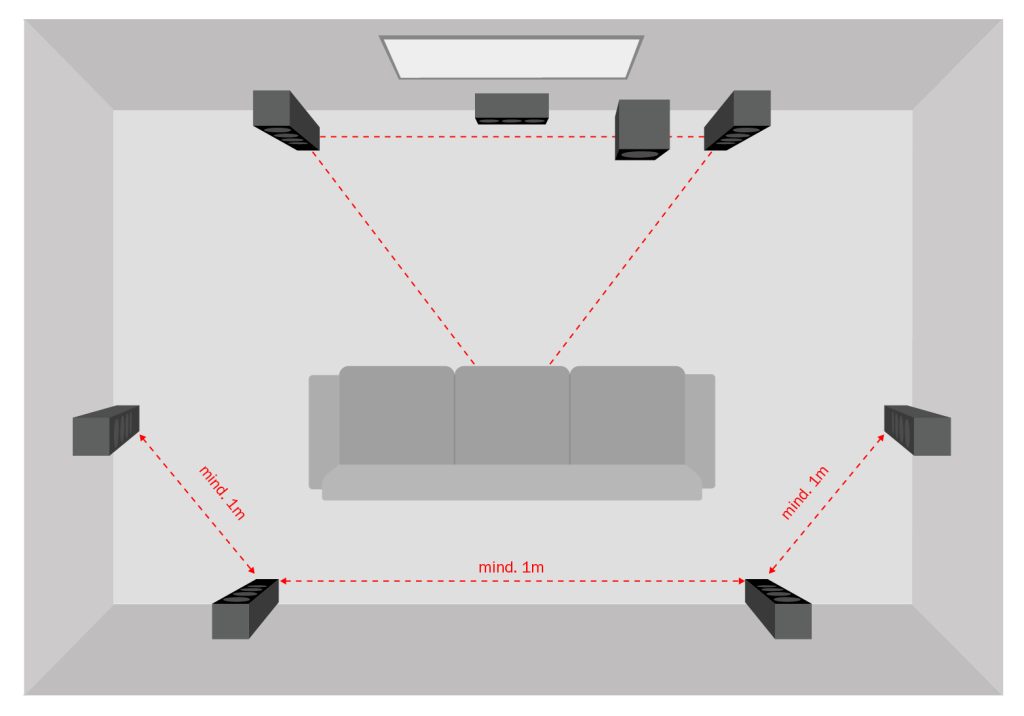 If you use two speakers for the rear centre channel (i.e. installed 7.1 sets), the optimum sitting position is not restricted to one specific place, so you don't have to be sitting exactly in the middle and several listeners can enjoy the best sound.