Teufel banana plugs are connection adapters that ensure reliable sound signal transmission and enable quick disconnection/connection, for example when the system is frequently changed or when speakers are to be used in different configurations, e.g., stereo on the computer and 5.1. on the TV.
Connecting Teufel banana plugs
1. If the cable ends are not yet exposed, first strip them to a length of approx. one centimetre at the ends.
2. Now unscrew the threaded screw on the top of the banana plug.
3. If necessary, twist the copper wire and insert the cable end into the side opening of the banana plug.
4. Now tighten the screw again.
5. Now you can plug the banana plug into the respective speaker input or amplifier output.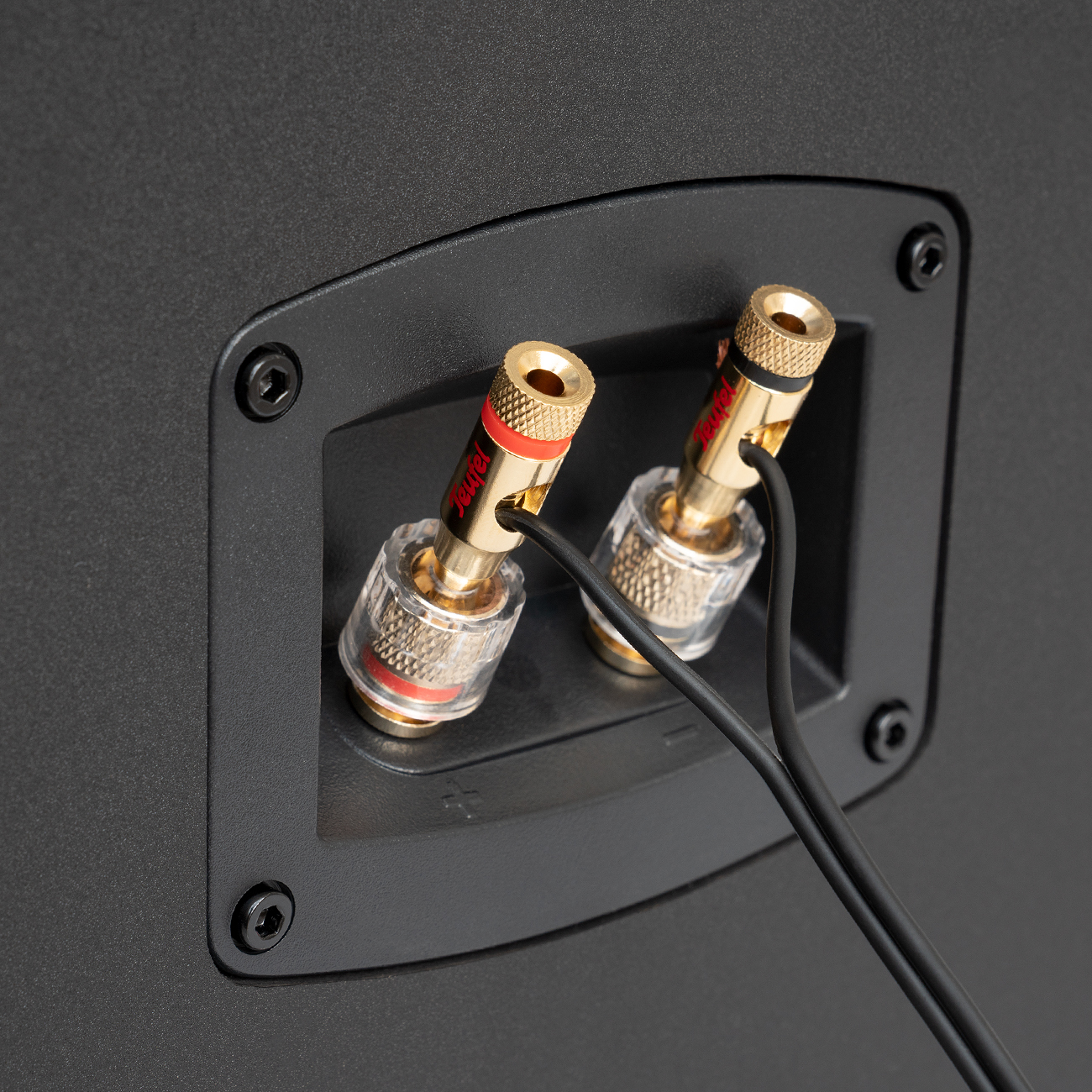 Tip: Often the audio connectors on the receiver are covered with a protective cap. This can usually be removed in order to insert a banana plug afterwards.