Spotify in Multiroom is supported with the more current devices from Teufel Streaming (Raumfeld).
Requirements: Valid Spotify Premium subscription, at least two more recent Teufel Streaming devices, Spotify and Teufel Raumfeld apps installed on the smartphone.
Activate Multiroom: Start the Teufel Raumfeld app, open the side menu and tap on the "Spotify" entry.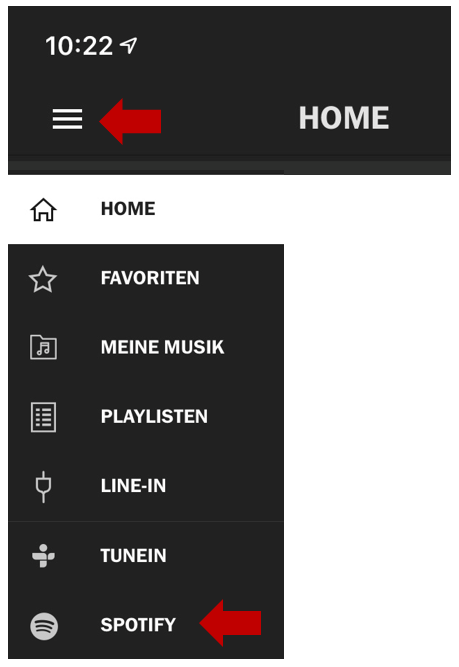 Then, on the Spotify setup page (in the Teufel streaming app under Settings (gear icon)), activate "Multiroom Mode".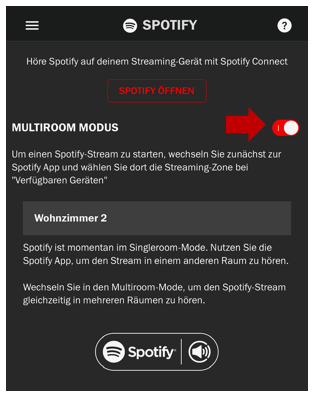 After this activation, simply select the speakers via checkbox, which you want to sound at the same time.