Note: This article refers exclusively to the model CINEBAR ONE (2020), sold until the beginning of 2021.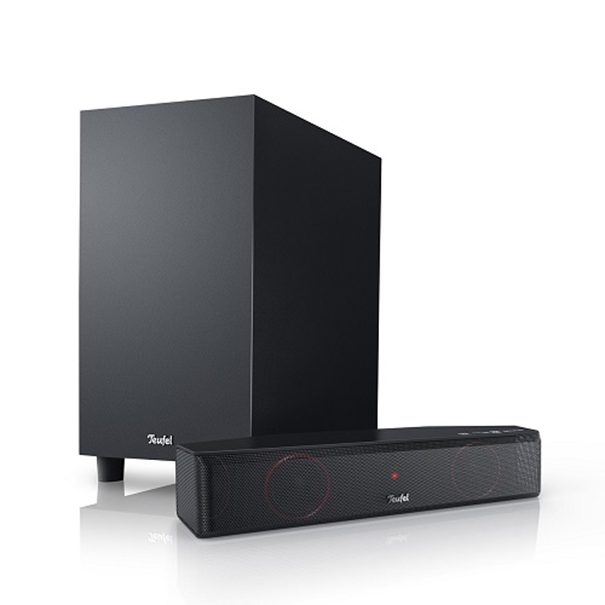 You can wirelessly pair the CINEBAR ONE (2020) with the T6 wireless subwoofer. At start-up, you connect the devices once by the so-called "pairing".

Procedure:
1. press and hold the SUB PAIRING button (back of the soundbar) for five seconds
. The power LED will begin to slowly flash blue - now the CINEBAR ONE (2020) will automatically search for a wireless subwoofer for approximately 60 seconds.



While the CINEBAR ONE (2020) is searching for the subwoofer, start the pairing process on the wireless subwoofer by pressing the "Pairing" button (on the bottom of the subwoofer). 3.
After a short time, both devices connect and the subwoofer outputs the bass.
Please note that the blue status LED goes out again after a successful connection, but the connection remains.
Do you want to upgrade the subwoofer? To the matching product > T6 Subwoofer