The Teufel PUCK CONTROL wireless remote control allows ergonomic control of various Teufel systems. The heavy puck sits well in the hand or directly on the desk or coffee table. A rubberized surface on the bottom ensures a firm stand.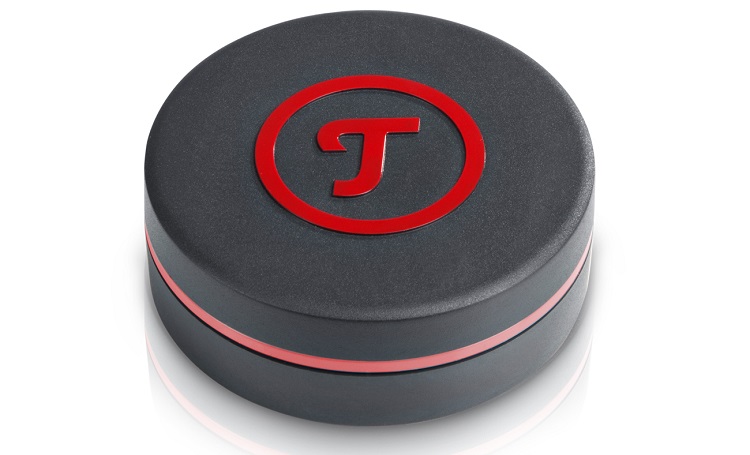 Note: If you have purchased the Puck separately as an accessory and would like to know more about its functions, please refer to the PUCK section in the user manual of the system you wish to control with the Puck.
Compatible Teufel systems (as of September 2021): wireless remote control for BOOMSTER (2020), BOOMSTER XL, Concept E Digital/450, Cubycon Complete, CoreStation and Ultima 40 Aktiv (old model).

Inserting the batteries
The remote control works with 2 batteries type AAA. To open the battery compartment, carefully pull the rotary control (20) upwards.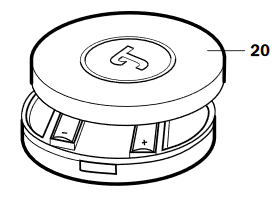 First steps
Position the puck to the product so that a maximum distance of 20 cm is maintained
Press and hold the "Source" button, which can be found on the side of the puck, for about 15s.
If the LED ring of the puck (bright strip between volume wheel and housing) flashes 3 times, the puck is paired with the compatible device.
If the LED ring of the puck (bright strip between volume wheel and housing) flashes 10 times, the pairing has failed.

Common causes for pairing failure
The puck is too far away from the compatible device
Batteries do not have enough remaining capacity
If pairing is established (PUCK flashes 3 times) and still no control is possible, please unplug the device to be controlled for 5 seconds and then please try again.
Puck or compatible device defective > Contact support

Note after battery change:
Since the Puck has no internal memory, the Puck must be paired again with the compatible device after a battery change.