You will be informed about the status of your order by e-mail:
1. order confirmation
(only for orders via the online store)
You will receive an order confirmation by e-mail as proof of receipt of your order.
Note: If many orders are received at the same time, the e-mail dispatch is sometimes delayed. If you still have not received an order confirmation after several hours, please contact us.
2. order confirmation
If your order is accepted, the order confirmation follows by a separate e-mail. There you will find your order number and customer number.
Example: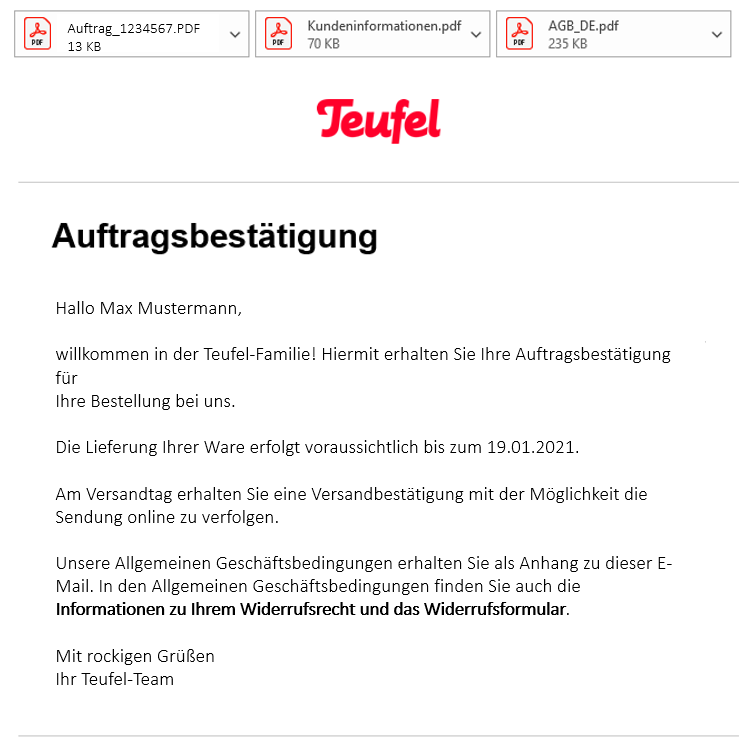 3. shipping confirmation
As soon as your order is shipped we will send you an e-mail with the shipping confirmation and the possibility to track the shipment.
Example: