Depending on the desired product, we need some key points (e.g. conditions of use, preferred music style, etc.) to give you a concrete recommendation.
These questions are easiest to clarify in a personal conversation.
Please call us: 00800 200 300 40
(Mon-Fri 9am-5pm, closed on weekends and national holidays).

We would like to illustrate this with the example of a home cinema system:
- Planned connection to Audio-Video (AV) receiver or PC or BlueRay/DVD player
- Technical data of your existing AV receiver, e.g. output power, connection options
- Which size of speakers/which cabinet design (colour tone) are desired
- Desired placement of rear speakers (wall/stand/shelf)
- Ratio of use (more home theatre/more music)
- Size of the area to be exposed to sound
- Distance of the listening position to the side and rear wall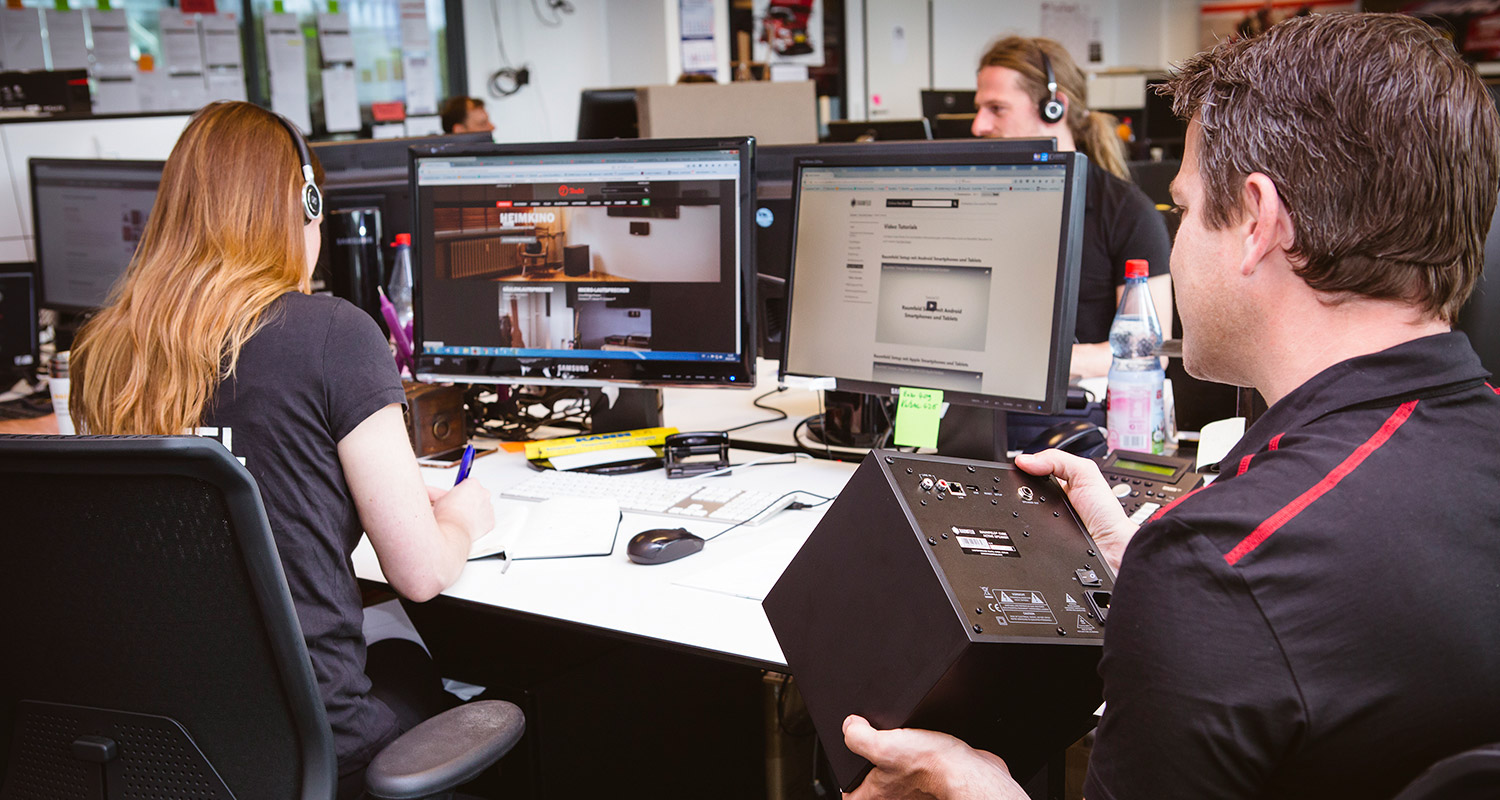 On our website, in the respective product subcategories (e.g. column speakers, micro speakers, large Bluetooth speakers), you will find corresponding filters (room size, equipment, colour, etc.), with the help of which you can make a preliminary selection.