The ROCKSTER has 4 casters (optionally mountable) for easier movement. This guarantees easy transport on smooth and even surfaces.
But: please carry the ROCKSTER on the beach or over meadows/gravel/cobblestones etc. – the casters are not designed for loose and uneven surfaces. Please do not attempt to sit/stand on the ROCKSTER or transport anyone on the ROCKSTER.
If the party gets a bit crazier than expected and e.g. someone sits on the ROCKSTER, the casters can break out of their anchorage. This is annoying, but there is a solution:
We can repair the damage at a charge by replacing the base plate and rollers.
Due to the construction and nature of the ROCKSTER, the overall height will increase minimally as an additional base plate is added. This will not result in any changes or limitations in sound.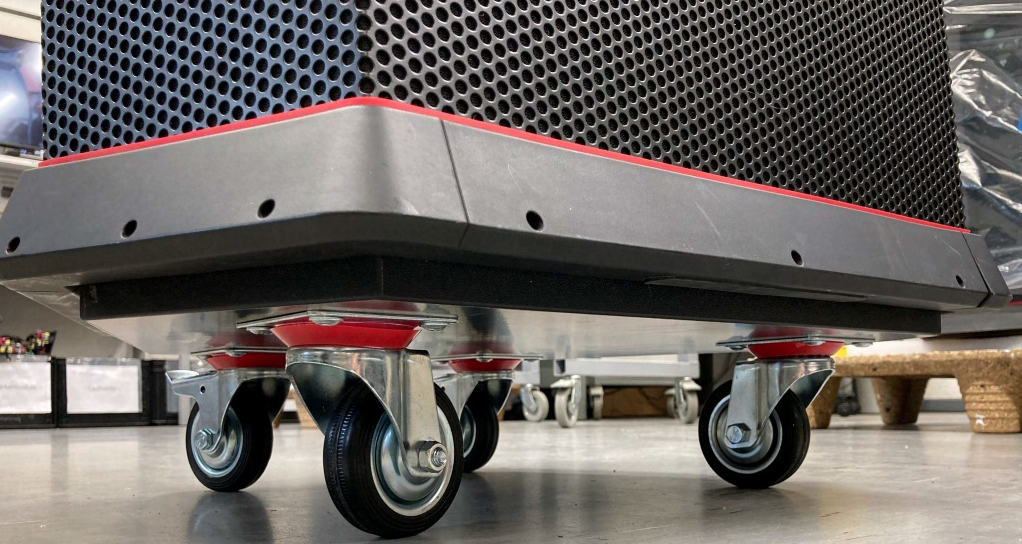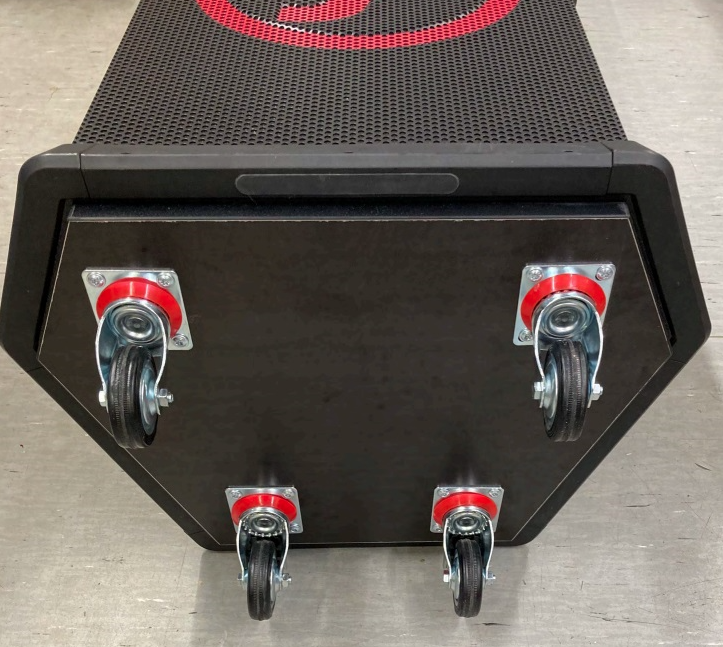 If your ROCKSTER is in need of repair, please contact us to discuss further steps.